2018 Meraki Auditions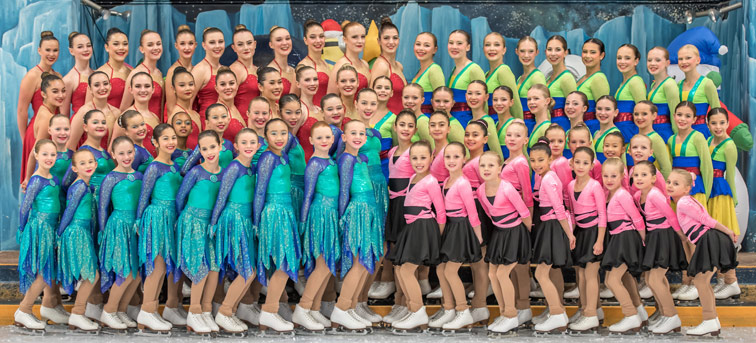 Come skate with Meraki Synchro for the 2018/19 Season! All skaters are welcome! Leaside has a deep history of success and tradition in the world of Synchronized Skating and we are currently looking for new members to join. We encourage skaters wishing to secure a spot on their team of choice to attend all auditions listed below. However, if you are unable to make these dates, please contact the coaches directly. We hope to see you on the ice!
Register for Meraki Auditions ( OPEN )
Meraki Synchro is pleased to announce the audition times and dates for the 2018 season.
Skaters are requested to wear a skating dress or tight fitted athletic clothing with black or beige leggings. Black legs are preferred. Please ensure hair is neatly tied back.
$50.00 Tryout Fee Per Team
(Cash payment will be due at the start of the first audition.)

Beginner
April 3rd - 4:45 - 5:45pm - Leaside Arena Rink A
April 5th - 5:10 - 6:00pm - Leaside Arena Rink A
April 12th - 5:15 - 6:15pm - Leaside Arena Rink A
Contact Beginner – Caitie McKinnon
Elementary
Tuesday March 20th - 4:45 - 6:00pm - Leaside Arena
Thursday March 22nd - 6:40 - 8:00pm - Leaside Arena
Sunday March 25th - 4:00 - 5:00pm – Scarborough Galaxy
Contact Elementary - Meredith Tutching
Pre-Juvenile
Tuesday March 20th - 6:15 - 7:15pm - Leaside Arena
Thursday March 22nd - 5:10 - 6:30pm - Leaside Arena
Sunday March 25th - 5:00 - 6:15pm - Scarborough Galaxy
Pre-Juvenile Contact – Jennifer Williams
Novice
Tuesday March 20th - 7:15 - 8:15pm - Leaside Arena
Thursday March 22nd - 8:30 - 9:30pm - Scarborough Galaxy
Sunday March 25th - 6:30 - 7:45pm - Scarborough Galaxy
Contact Novice – Jennifer Williams
Intermediate
Tuesday March 20th - 8:30 - 9:45pm - Leaside Arena
Thursday March 22nd - 9:00 - 10:00 - Scarborough Galaxy
Sunday March 25th - 8:00 - 9:30pm - Scarborough Galaxy
Contact Intermediate – MK MacDougall
For all other Inquiries please Contact General Inquiries