About Meraki Intermediate
Meraki intermediate is a dedicated group of skaters with a passion for synchronized skating. This team offers a competitive program with both on and off ice components, while still allowing/requiring for time to skate individually. They practice three times weekly and compete 5 times annually.
Skaters must have reached the age of 13 as of July 1st preceding the competition but must not have reached the age of 19 as of July 1st preceding the competition.


Please take special note to the age requirements for each team as they have changed for the 2017/2018 season.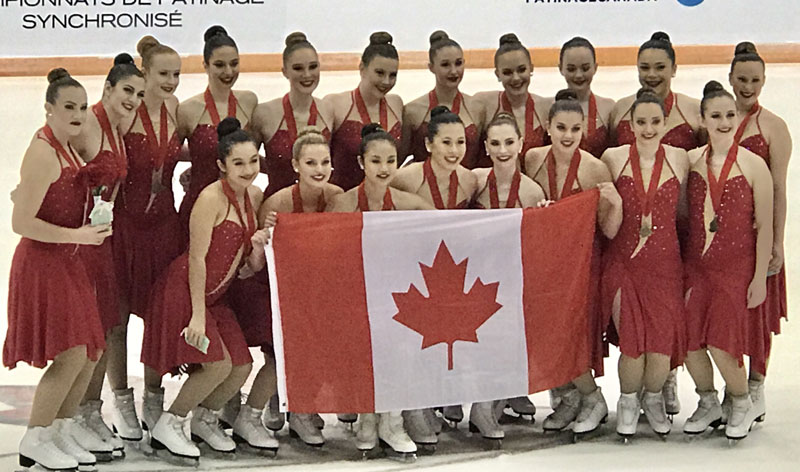 The Meraki Intermediate team are the 2018 Synchronized Skating Canadian Champions. On Friday, February 23rd they skated their Free Program with a personal best score for the season against a field of 13 teams. The field was competitive with teams from across the country positioning for the podium.
On Saturday, February 24th the team skated their second performance and finished the event with a gold medal and a total score of 111.32. Meraki Intermediate was ranked 11th last year at their first Canadian Championship. Which makes this an incredible accomplishment and a testament to all their hard work and determination.
For more information on joining Meraki Intermediate please email coach MK MacDougall
Meraki Intermediate would like to thank all their sponsors for helping them get to Nationals this year:
Thank you for all your support!